Lighting Your Indoor Green Walls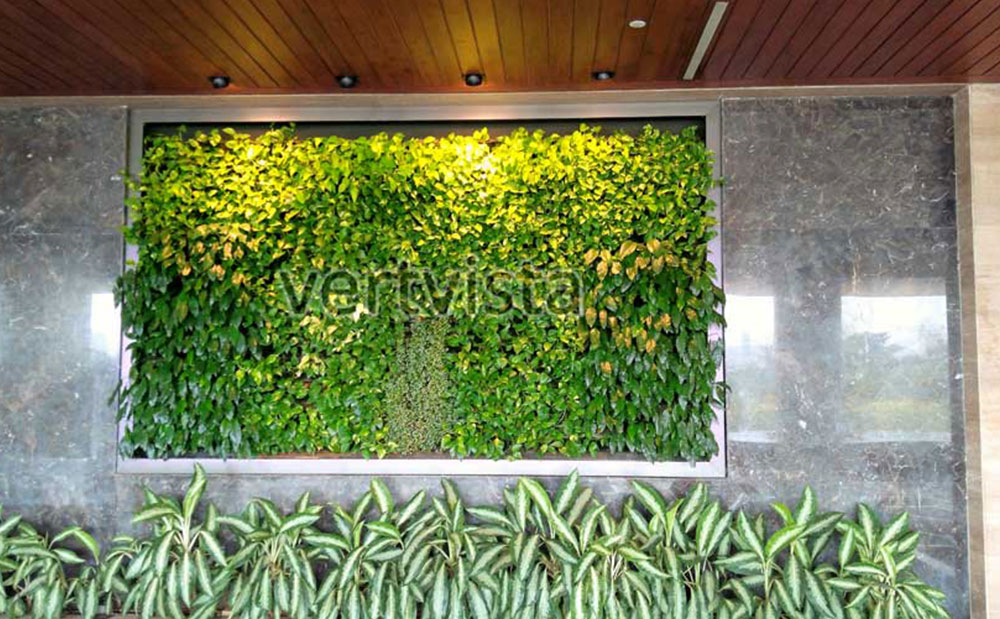 As a green wall consumer, you need to take care of technical applications, mounting, different types of irrigation, handling different plant species, lighting etc. And being in this field for several years we have come to know that the least caring activity consumers do is lighting.
As studied in our science lecture in school, natural light is the gateway to biological process of how water and nutrients interact, eventually allowing plants to survive or die. Anyone who works with plants is familiar to the process of photosynthesis.
So it's No light >> No photosynthesis >> No energy >> No plant!
This process varies with different species.
Indoor green walls are a part of your interiors, but they must be treated in a different way. Just having coloured lighting may not be appropriate and to maintain its attraction, it is necessary to use a wider light spectrum.
When it comes to indoor garden walls, there is no natural light present. For a healthy plant growth for your indoor walls, it is essential to artificially create the right light intensity and colour temperature. Light colour temperature is measured in Kelvin (K). Compared to natural sunlight where there is a full spectrum of colour, indoor living walls will thrive with a similar light balance (4500 K to 6000 K). For a healthy living wall, a minimum of 3000 K is recommended.
To achieve the necessary illuminance level, localised lighting needs to be carefully managed.
Before LEDs were introduced to horticultural lighting, tungsten filament sources were used to enhance a red peak into the colour spectrum. Though early days for LEDs and living walls, one should expect to see technology play a role in tuning the lighting spectrum of RGB systems in the future.
As said by a famous scientist, 'Darkness is just the absence of light'. If plants need light, they also need dark. Every living organism needs some rest time. This rest time in plants is known as 'photoperiodism'. Photoperiodism can be difficult in spaces that operate throughout the day and night, example being hotel entrances.
So, there isn't an automated solution yet on illuminating plants naturally. Still early days for internal living walls and the experiences of the horticultural sector. It will be very exciting to see the developments in this journey of indoor wall lighting.